Mobilize Your Ideas
Expand your reach with our hybrid and native mobile apps. Innovating user experiences for business advancement.
Why a Mobile App is important for your business
In the smartphone era, a mobile app can be a pivotal tool for your business. It not only brings your brand closer to your customers, but also serves as a 24/7 storefront that enhances engagement, drives loyalty, and boosts sales. Mobile apps can also provide valuable insights into customer behavior, helping you tailor your marketing strategies effectively. In a world where customers value convenience and personalization, an intuitive and interactive mobile app could be the key to propelling your business to new heights.
Native vs. Hybrid Apps
Choosing between Native and Hybrid App Development is akin to choosing the right tool for the task. Native apps, coded in a specific programming language like Swift for iOS or Kotlin for Android, are like well-tailored suits - they fit perfectly and offer top performance on their specific platforms. They enable utilization of the latest OS features and provide a seamless user experience. Hybrid apps, on the other hand, are the versatile multi-tools. Built with web technologies like JavaScript, HTML, and CSS, they're wrapped in a native container to run across multiple platforms. They can be developed faster and maintained easier. The best choice? It all depends on your business needs, timeline, and budget. We help you make an informed decision to ensure your app delights users and drives growth.
Success Stories

Live Love Recycle
Digitalizing Sustainable Disposal
We took an eco-friendly initiative to digitize waste management, designing and developing an intuitive app that enables easy scheduling for waste collection. This solution promotes responsible recycling habits, helping to reduce waste and support a greener future.

Saudi Aramco
Cultural Crossroads Captured
For Al Qafilah, Saudi Aramco's engaging cultural magazine, we developed a vibrant, interactive mobile application. Bringing culture to fingertips, the app carries the spirit of the print edition while harnessing the power of digital innovation.

Ostaz
Facilitating Academic Achievements
We crafted a user-friendly website for Ostaz, a tutoring mobile application, providing insights into the app and its myriad features. In addition, we developed customized platforms for workshops, accessible directly from the website, augmenting their online educational ecosystem.

FUT.GG
Ultimate Team Hub
FUT.GG serves as an indispensable online community database for FIFA's Ultimate Team enthusiasts. With features such as player price tracking, squad building tools, and up-to-date content information, it has become the go-to hub for avid players seeking to optimize their gaming experience and stay informed within the FIFA community.

Promote Yourself
Spotlight on Talent
We developed a dynamic mobile application and accompanying website for Promote Yourself, a platform that connects directors and producers with actors and models. By creating profiles, users can showcase their talent and seize potential employment opportunities.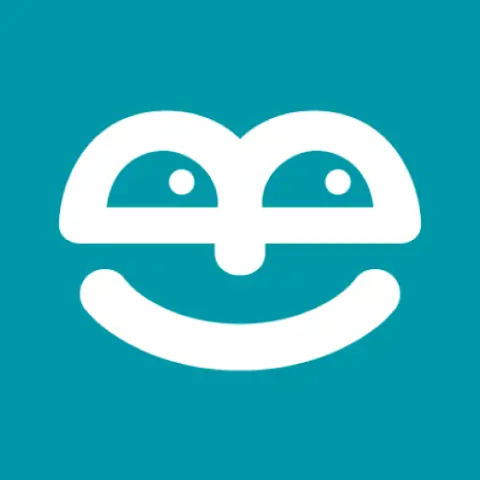 Treetz
Reaping Digital Rewards
We developed a mobile application and a website for Treetz, a unique platform allowing users to earn cashback by purchasing products and completing surveys. This digital ecosystem enriches user experiences, fostering smart shopping habits. Karya
Unveiling Hidden Horizons
We developed Karya, a mobile application designed to uncover Lebanon's hidden gems and activities, particularly in rural regions. The intuitive app connects explorers with unique destinations, turning every day into an opportunity for a new adventure. Sportspulse
Pulse of Digital Sports
We created a mobile application and accompanying website for Sportspulse, a platform that connects users with sporting events and activities in Lebanon. This digital hub encourages active lifestyles and fosters a community of sports enthusiasts. Dar Onboz
Digitizing Storytelling
We developed an iPad application and an accompanying website for Majallet Onboz, serving as the digital arm of the popular magazine. This digital embodiment expands the reach of the magazine, creating a seamless reading experience for users.